Microsoft signs another Call of Duty deal in bid to impress regulators [Updated]
[ad_1]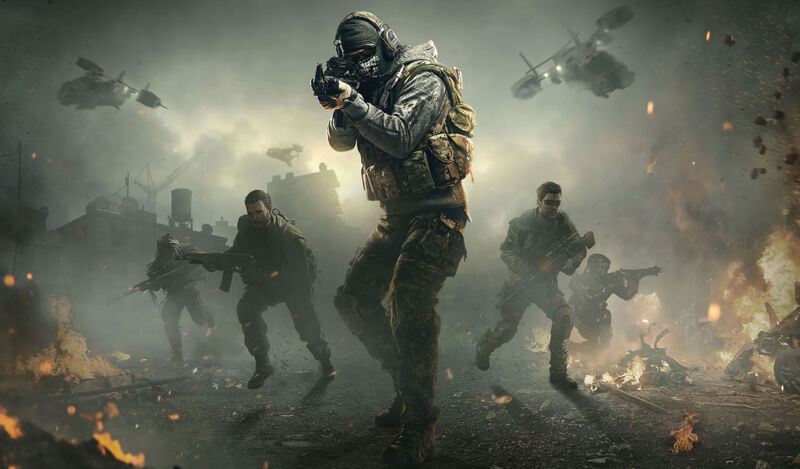 Microsoft announced Tuesday that it has signed a 10-year deal to bring its Xbox PC games to little-known Ukraine-based streaming platform Boosteroid. The move is being positioned in part to "mak[e] even more clear to regulators that our acquisition of Activision Blizzard will make Call of Duty available on far more devices than before," as Microsoft Vice Chair and President Brad Smith said in a statement.
Started in 2017, Boosteroid boasts 4 million streaming customers using servers based in nine European countries and six US states. Those customers pay 7.50 euro per month to stream games from those servers to any smartphone, Windows/Mac/Linux-based PC, or Android TV device.
Boosteroid currently links to users' accounts on other PC-based platforms—including Steam, the Epic Games Store, Blizzard's Battle.net, EA's Origin, the Rockstar Game Launcher, and Wargaming—and lets them play games from those services without having to install them on a local gaming PC. With this new deal, that access will expand to include games available through Microsoft's Xbox app on the PC.
Full-court press
The new deal comes a month after Microsoft signed a similar 10-year commitment with Nvidia to bring Xbox PC games to that company's GeForce Now streaming service. At the same time, Microsoft entered an agreement to bring Call of Duty games to Nintendo consoles for the first time since 2013.
These cross-platform business deals are part of Microsoft's full-court press attempt to assuage the fears of international regulators, who have expressed worries about the potential anti-competitive effects of Microsoft's proposed $69 billion acquisition of Activision/Blizzard. More deals in the same vein are expected to be signed in the coming weeks, as Microsoft's Smith told The Wall Street Journal.
"If the only argument is that Microsoft is going to withhold Call of Duty from other platforms, and we've now entered into contracts that are going to bring this to many more devices and many more platforms, that is a pretty hard case to make to a court," Smith told The Wall Street Journal.
Sony clearly doesn't agree with that argument. In a recent filing with the UK's Competition and Markets Authority, the PlayStation maker pointed to Microsoft's recent moves to capture exclusive Bethesda Softworks titles as a reason that it couldn't trust the company's cross-platform promises regarding Call of Duty.
Importantly, both GeForce Now and Boosteroid let users access their own game libraries through accounts set up with third-party PC game platforms. That makes them somewhat different from subscription-based streaming services like Xbox Game Pass and PlayStation Plus, which offer unlimited access to large libraries of console and/or PC games for a single monthly fee without additional purchases.
It remains to be seen if Microsoft would also be willing to allow full Call of Duty access on those kinds of competing subscription services. [Update: In Microsoft's recent filing with the UK's CMA, the company noted that "any CoD Game in a Microsoft multi-game subscription is eligible for inclusion in Sony's multi-game subscription service, at the same time and for the same duration."] For now, though, the company seems eager to sign as many cross-platform deals as it can before merger approval decisions by UK and EU regulators are due in late April.
[ad_2]

Source link